Improve Healthcare Employee Experiences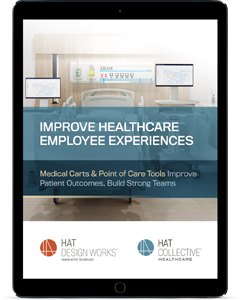 Exceptional healthcare requires skilled and dedicated practitioners, equipped with the right tools. The link between people, processes, and technology is undeniable. With that said, healthcare practitioners need easy access to technology at the point of care to streamline processes, ensure accuracy, and work most efficiently.
We created a resource dedicated to hospital administrators and leaders looking to enhance their existing healthcare technology in support of patient care teams. Download your free copy today.