INTUITIVE TOOLS.
SUPPORTING CAREGIVERS.
Instead of adapting healthcare to the technology, the technology should adapt to worker and patient needs. At HAT Collective Healthcare, we are on a quest to empower individualization in the workplace through our collection of flexible, ergonomic solutions for the healthcare market.
COMFORT
Caregiver tools that are ergonomically designed should be fluid, intuitive, and easy-to-use are important user-centric features of well-designed Point-of-Care products.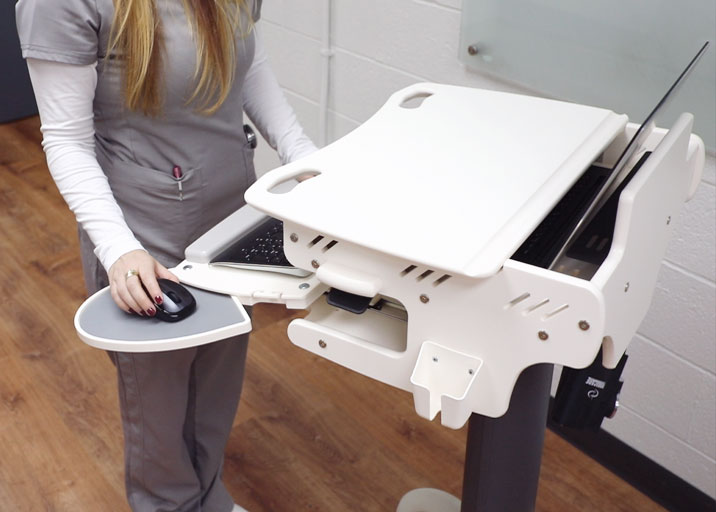 CONTROL
Intuitive, individual control for height adjustability, articulation, and mobility are key differentiators in thoughtfully designed products.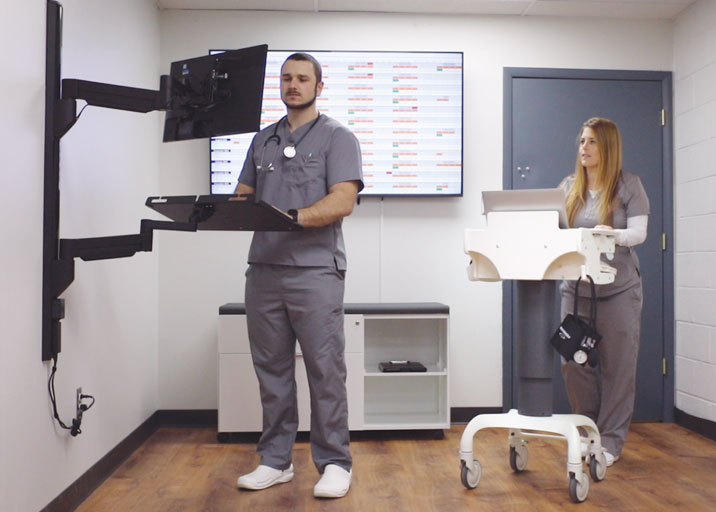 CONFIDENCE
Caregivers that use carts or any product with integrated technology need to have confidence that their devices will possess long battery life, the durability to withstand any 24/7 environment and easy cleanability.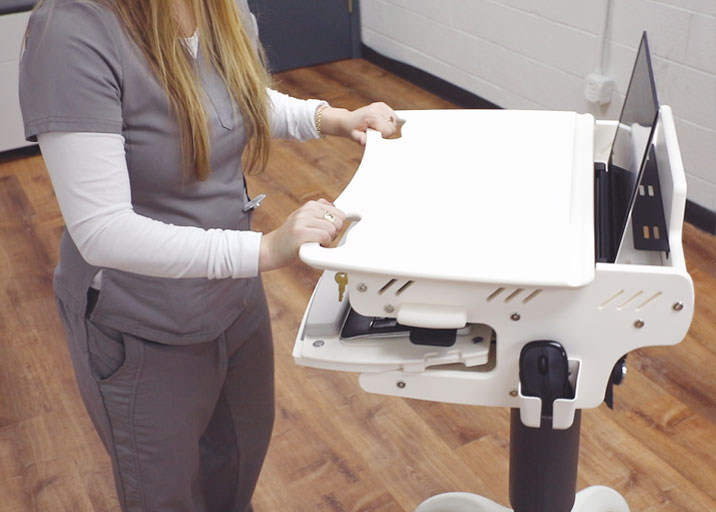 Why choose HAT Collective Healthcare?
Our reliable, responsive teams are dedicated to personalized service. Whether online or in-person, we keep things simple. HAT Collective Healthcare is easy to work with.
The efforts of our innovative in-house Danish and American design, engineering and manufacturing teams combine to create an aesthetically impactful product collection.
Our products prioritize personalization, giving you a multitude of ways to create your ideal workspace.
Bi-coastal warehouses and a large number of in-stock products mean we're able to fulfill orders in as little as three business days (or less).
We remain committed to excellence and affordability as we endeavor to revolutionize well-being and productivity in the workplace.